Dry Shampoo & Dressage: A Blog
the true musings of a sarcastic amateur owner 
Well it's officially 2 0 1 8.  It's only the second week in January and I'm already in need of a full body massage, 4 days sleep and a trip to the bahamas. Winter is still upon us here in Cobble Hill.  I commute all over the island but coming home to snow always reminds me winter hasn't left just yet.  Also, those cute but sometimes annoying Facebook "memories" remind me of what the weather was like in the past. Or you know, who I was dating at the time. Ahh Facebook.  You're a sneaky bitch sometimes.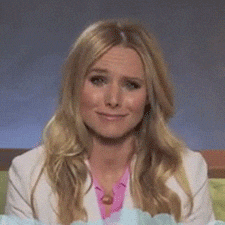 PS - There's a Kirsten Bell gif for everything. That woman is a national treasure.
So, if you read my first blog post you'll vaguely remember a minor situation we encountered after clipping our sweet gelding Figgy.  When I say minor what I actually mean is the BIGGEST FUCK UP OF 2017.
Here's the downlow: Post-clip, Figgy developed friction sores as the hair began to grow back in.  If you've never encountered this before consider yourself lucky! Basically what happens is anywhere there's pressure or friction from the saddle or saddle pad, these very painful and fleshy lumps begin to form.  Think of them like ingrown hairs.  a.k.a SHIT SHOW. Today marks week 7 of NO riding. A little preview:
Now if scabby, lumpy, painful sores weren't enough - GUESS WHAT? These mother fuckers got INFECTED.  Yup. It got worse.  Taking off his blanket everyday would be like an episode of "The Office" where Steve Carell leaves us with this gem of a scene:
So where are we at now? Well after multiple vet visits (THANK YOU Melissa & Richelle @ Eden Equine) for the past 2 weeks we've been washing the affected area with an antibacterial soap, and then blow drying to ensure no moisture remains.  Mmmhmm.  You read that right - BLOW DRYING a 17.2hh, 4 year old, unworked gelding in January.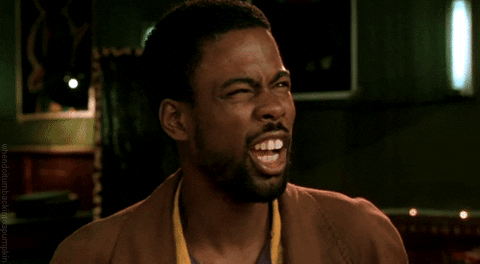 Thankfully, he's very food motivated so he's been a wonderful patient so far. The prognosis is looking good and we hope to have him back in work within a couple more weeks. In the meantime Andrea and I have been outfitting Figgy in some seriously drool worthy wardrobe pieces that we can't wait to show you all! There will be photoshoots and instagrams galore, rest assured. Equestrian Stockholm, Equi-Fit, Ogilvy, Herm Sprenger, Pikeur, Spooks.  Figgy has quite the array of beauties to choose from. Nothing cures the winter blues like online shopping.
As the days get longer (THANK GOD) and the weather is less wrist slitting and more wine sipping I can only impart to you a few key motivational quips and realizations that I've had to repeat to myself:
1) Horses first, the rest later (this is a real thing, sometimes "the rest" doesn't happen and that's ok!)
2) Spend time with your girlfriends - adult wine sleepovers where you swap "the worst sex I've ever had" stories make for great memories and even greater laugh attacks.
3) When in doubt, call the vet, drink the wine, & order the pizza 
Best wishes for a happy new year full of adventure and new experiences.  I guess we'll be trotting down the center line and seeing you at X very soon! xo
Please reload